Have you seen the site for our new release KKND2?
Check it out.




Welcome to our Strategy & Tactiks section. You will find the latest strategies and detailed tactiks from the designers and developers of KKnD as well as personal strategies from people all over the world.


Your visits to this site will make you one of the best KKnD players by giving you the edge on your enemy, whether human or computer.
So spend some time sifting through the information and make sure you give us your own strategies to include.





The faster your oil comes in, the better. You need at least two operating tankers to have a hope in many missions. The ideal is four drill sites with one power station close by each. If you have to have a long travel time between power plant and drill, put multiple tankers on the route.




Setting up groups assigned to the various numbers will aid your combat immensely, speeding up response times and improving the precision of your attacks. A heavy group in the center can be used to engage the enemy, and then smaller focused groups can attack their flanks causing great damage, picking off the enemy's main firepower. Infantry can be ideal for this, esp. large groups of Snipers or Crazy Harrys.




Never overcommit your RUs - try to avoid building large amounts of expensive equipment at once, as it ties up your incoming money for long periods of time and will limit your response to any incoming attacks that occur while you are still building - which will be a long time if you've just placed 4 heavy guard towers, for instance. You're better off concentrating you income on one or two things at a time.




It's definately in your best interest to curtail the amount of oil the enemy is getting as quickly as possible. Mounting suicide raids to destroy oil wells is one way, but he will rebuild unless you can hold the area. Limiting his oil increases the time between his attacks markedly, and allows you more time to consolidate your positon.




HERE


We are endeavoring to provide you with a mission by mission breakdown of KKnD. Behind some of the missions listed below are some strategies, tactiks and in some cases terrain maps for that mission.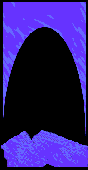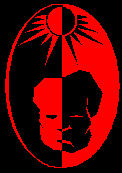 KKnD Support
Comments - Feedback
© Copyright 1997 - Beam International Ltd.