S

U

R

V

I

V

O

R

S


B

A

C

K

S

T

O

R

Y
COWARDS SCHMOWARDS - WE AIN'T CALLED SURVIVORS FOR NUTHIN'!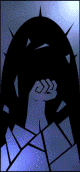 The Survivor splinter group was overcome with agoraphobia. They took to their shovels and went back underground. And they tunneled. They dug quite a distance; they don't really know how far, but even after 40 years, they're still digging. They went over their battle plans to find out why the Evolved came so close to beating them, and they hit the drawing boards for new vehicle and weapon designs.

They think they've got it right this time, and so it's time to break on through to the other side and smack some freaks up.

To learn about the other two armies, click on their icons at the top of the page.